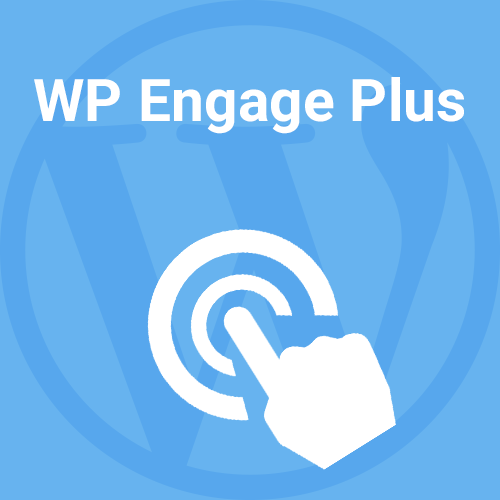 Video
WP Engage Plus Plugin
Create Engaging Polls And To Survey Your Visitors Which Will Allow You To Clearly Understand What Their Opinion Of Your Site Is!
More often than not, most marketers spend TONS of time on optimizing their website, adding new products and services, adding new content, driving traffic... and probably a myriad of other tasks.
But what really surprises me is that very few of them are actually taking some time for something really important: discovering WHAT their visitors really want. It seems so simple (and it really is) yet why is that marketers usually never take time for something so critical?
Well, today you are about to experience how you can finally increase your profits, conversions, and YOUR business in a way you would never imagine. And the interesting thing is that it won't take you much effort to accomplish this.
In fact, with just a few clicks of your mouse, you will be already on your way to transforming your blog into a cash-producing 'machine'!
WP Engage + is a fantastic and useful WP plugin that will only take you seconds to install and use; and it will enable you to create engaging polls and surveys. So That You Can Start Increasing Commissions, Subscribers, And Your Profits!
Below are just some of the few features and benefits that you can get from this amazing tool:
VERY easy to install and to use
Easily redirect your visitors after each poll to any page you want
7 jaw-dropping and professional designs that you can choose from.
Cool and engaging widget effects
Possibility of setting up restrictions
In depth and precise results and statistics
Complete and FULL customization, so that you can have more choices to increase your profits
Add audio background into your poll/surveys
Each survey or poll can be embedded on sidebars, in posts, and even on pages
You can create an unlimited number of polls or surveys
And much, much more!
Secure Payment

Our Guarantee to you

Expert Consultation

1-1 Appointments

eLearning

Multimedia learning packages

Satisfaction Guarantee

Online courses you can trust
Frequently Asked Questions
I can't find the course that I'm looking for?

If you are looking for guidance on a specific topic, it is possible that our consultancy service might be more helpful to you. We have Experts that work full-time to answer customer queries and solve more complex problems.

The videos in my course refuse to play therefore I cannot access all the content?

Check you have flash player enabled on your browser and that you are using an up to date platform such as Google Chrome. If you are still experiencing issues, please contact us.

Much of this content is readily available on the internet, why should I bother with a paid service?

Not only are our courses superior to free courses in terms of breadth of information and detail, but as part of our learning packages, you are able to access many worked examples and receive feedback on your work from the course supervisor.

What is your policy on refunds and exchanges if I'm not satisfied with my course?

We remain transparent about our refunds and returns policy and are committed to treating our customers fairly. Please see our terms and conditions for details.